MULTIMEDIA
2PM "What Time Is It?" Live Tour in Manila
posted on Monday, March 04, 2013 - 03:02pm
STATS:
10887 Views | 0 Comments
Last Saturday, March 2, the boys of the the Korean idol group 2PM visited the Philippines for a one-night-only concert. These "beastly" idols gave an exciting performance for their Filipino fans.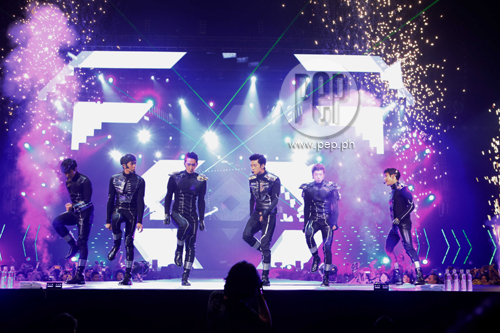 The six-member South Korean idol group is composed of (L-R) Junho, Nichkhun, Chansung, Taecyeon, Wooyoung, and Jun.K.
Filipino fans welcomed the beastly idols of 2PM by waving their gray light sticks, accompanied by their deafening screams, which filled the arena despite some technical glitches and some empty seats.
Photography: Wilson Chua
can't get enough of celeb news? like us!
Most Popular
Most Shared
Most Talked About