MULTIMEDIA
Celebrities welcome summer in Palawan
posted on Monday, March 04, 2013 - 07:48pm
STATS:
131921 Views | 0 Comments
Celebrities from different TV networks gather at a fun-filled event on Sabang Beach, Puerto Princesa, Palawan to officially welcome summer 2013.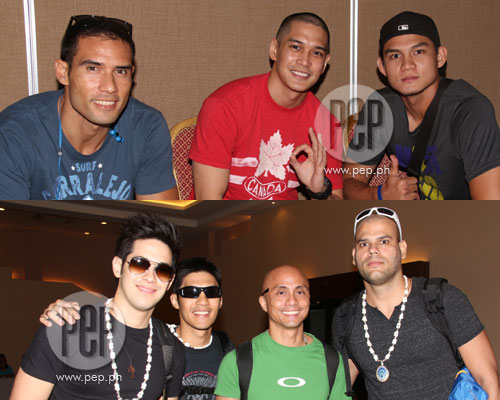 Chill time after more than an hour of bumpy ride from Puerto Princesa City to Sabang Beach.

In these photos: (top from left) Jon Hall, Luis Alandy, Ervic Vijandre, (bottom from left) Jose Sarasola, Jommy Teotico, ABS-CBN Publishing managing director Ernie Lopez, and Gerard Acao.
Photography: Mark Atienza
can't get enough of celeb news? like us!
Most Popular
Most Shared
Most Talked About