MULTIMEDIA
Maritoni Fernandez in her home
posted on Friday, December 14, 2007 - 12:00am
STATS:
5913 Views | 0 Comments
The cancer surivor talks about her "first owned" house.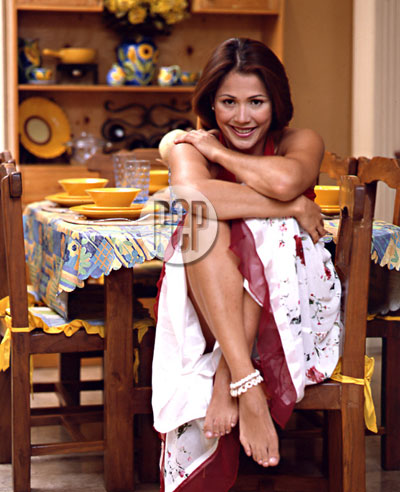 Doesn't this shot of a blissful Maritoni reveal how truly in love she is? Our stylist for this shoot thought she wouldn't like the frilly skirt he had brought for her, but it turned out to be her favorite. "It shows off my long and beautiful legs!" Maritoni says delightedly.
(YES! October 2003 issue)
Photography: Rene Mejia
can't get enough of celeb news? like us!
Most Popular
Most Shared
Most Talked About